Shopping Malls, Event Centers, and Barber Shops in Stinson Tower - Albuquerque, New Mexico
Stinson Tower has a number of shopping malls, event centers, and barber shops we'll discuss in this short post. First, a quick introduction to the area.
From beautiful residential areas to essential industrial/commercial buildings, Stinson Tower is an area of unlimited potential. Supplies like landscaping and construction materials are right at your fingertips alongside a plethora of services such as roofing companies, general contractors and more! What's even better - portions remain untouched waiting for you to develop them with whatever ideas you can dream up!
Chavez Plaza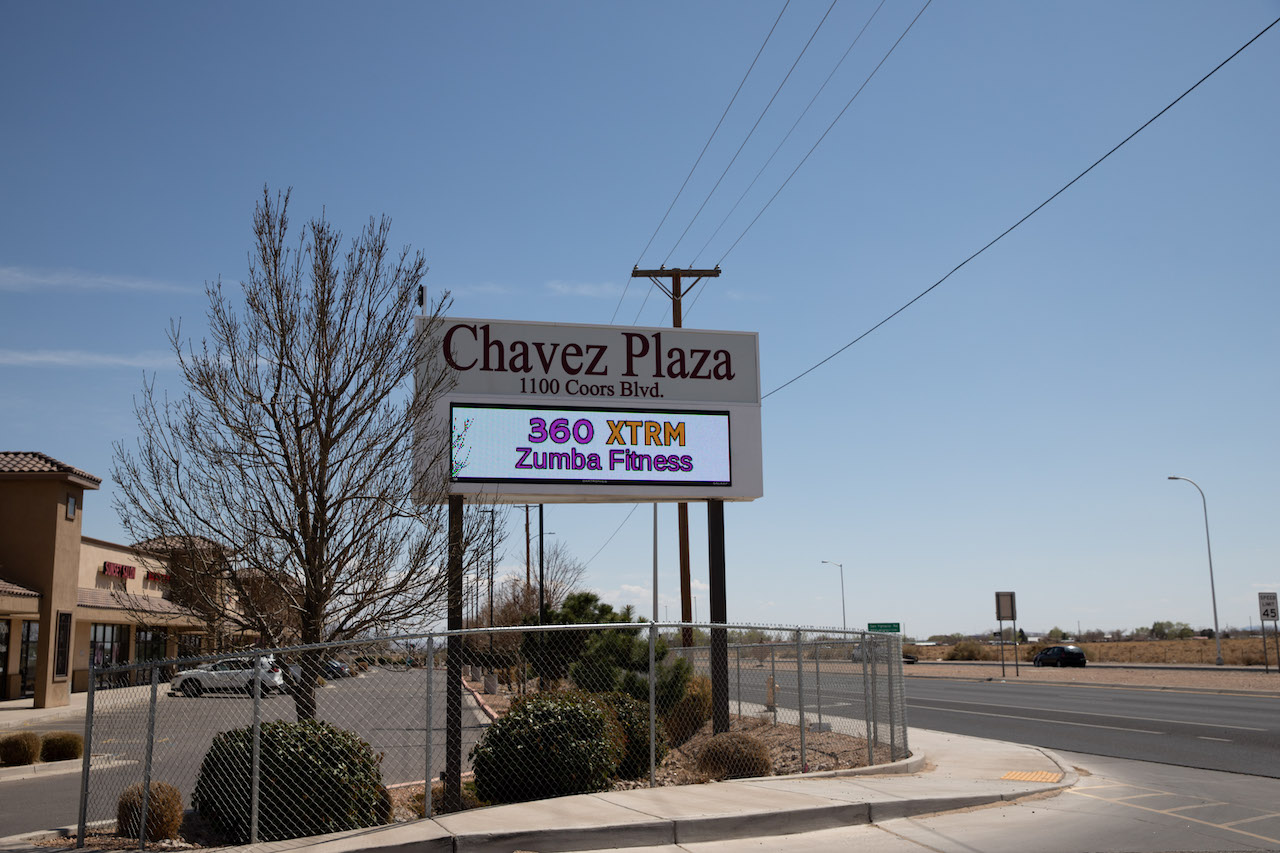 Chavez Plaza Shopping Mall offers a unique shopping experience for residents of the Stinson Tower neighborhood in southwest Albuquerque. The mall is locally owned and presents shoppers with an eclectic variety of stores and services, from traditional retailers to unique boutiques. With its convenient location, plenty of free parking, friendly customer service, and daily deals to make the shopping experience even more rewarding, Chavez Plaza Shopping Mall is a great place to find everything you need in one stop.
Sundara Event Center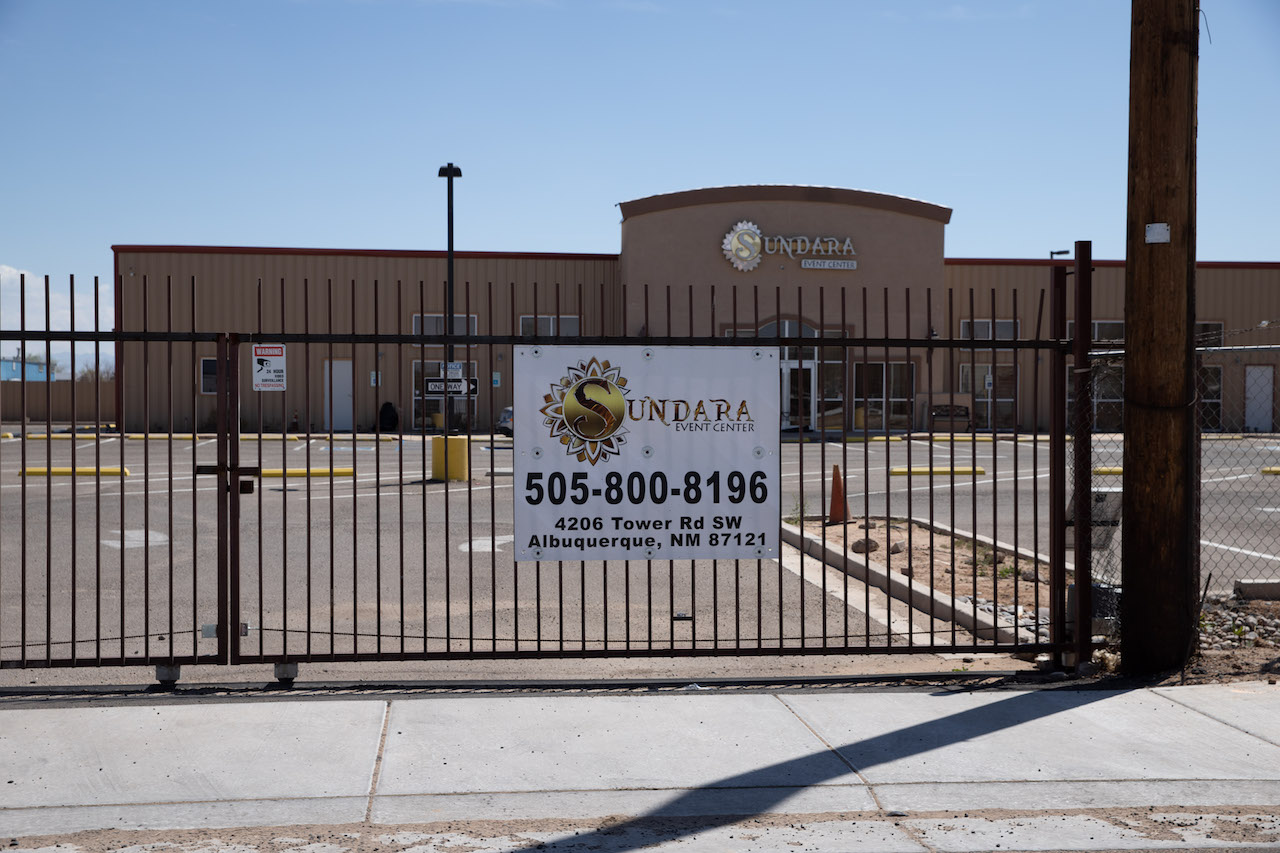 Sundara Event Center is the premier event venue located in the Stinson Tower neighborhood of Albuquerque. From grandiose Quinceañeras to intimate Weddings, they take pride in providing exceptional event services. You can host Baptisms and Birthdays, or other important Meetings and Conferences in their luxurious event space. Their commitment to excellence has made them one of the highest-rated event venues in town. With beautiful surroundings, exceptional service, and affordable prices, Sundara Event Center deliver a first-class event experience for all its guests.
One Google reviewer, Francine P. shared;
"I had a blast, went to my niece's quincianera, the reception started at 5:00 p.m.-7:00 p.m. followed by the dance, which started from 7:00 p.m.-1:00 a.m. she performed the waltz with her friend's, and there were two robot's that were 7-8 feet tall, that danced, and took pictures' with the crowd, my family came from El Paso, Texas, and the other family came from Iowa, it was really nice spending time with all of my family and friend's, I love you all, God bless you all when you go back home!!!"
Duke City Kutz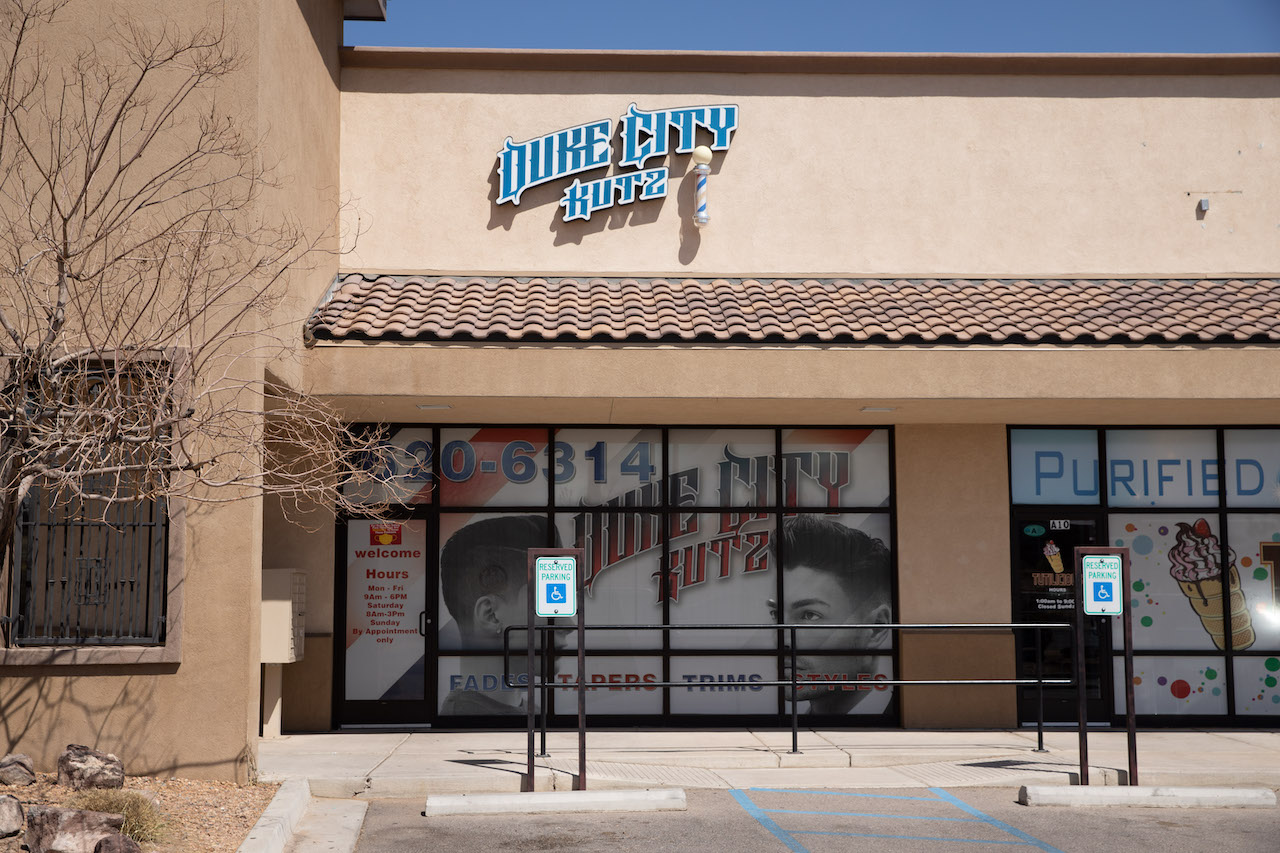 At Duke City Kutz, Barbering isn't just a job, it's a lifestyle. As Albuquerque's premier Barber Shop in the Stinson Tower neighborhood, Duke City Kutz provides an experience unmatched by other local barbershops. Customers count on professional barbers to deliver the best cuts possible with no detail overlooked. All services are open to patient conversation and feedback—they value their customers' opinions to ensure they look their absolute best! Stop by today and see why Barbering is Duke City Kutz's way of life!
Driving Directions from Duke City Kutz to Albuquerque Computer & Electronics Recycling Co
Drive 19 min (12.5 miles)
Duke City Kutz
1100 Coors Blvd SW A-9, Albuquerque, NM 87121, United States
Get on I-25 N in Albuquerque from Bridge Blvd SW and NM-314 E
10 min (4.3 mi)
Head north toward Tower Rd SW
0.1 mi
Turn right onto Tower Rd SW
0.4 mi
Turn right onto Bridge Blvd SW
2.0 mi
Merge onto NM-314 E/Av. Dolores Huerta
Continue to follow NM-314 E
Pass by McDonald's (on the left in 0.7 mi)
1.2 mi
Continue onto Avenida Cesar Chavez
0.4 mi
Turn left to merge onto I-25 N
0.2 mi
Follow I-25 N to Pan American Frontage Rd N. Take exit 231 from I-25 N
7 min (7.0 mi)
Merge onto I-25 N
6.6 mi
Use the right 2 lanes to take exit 231 toward San Antonio Dr/Ellison Rd
0.3 mi
Take Ellison St NE to Hawkins St NE
3 min (1.2 mi)
Use the left lane to merge onto Pan American Frontage Rd N
0.1 mi
Use the left 2 lanes to turn left onto Ellison St NE
0.4 mi
Turn right onto Jefferson St NE
0.1 mi
Turn left onto Hawkins St NE
Destination will be on the left
0.5 mi
Albuquerque Computer & Electronics Recycling Co
3726 Hawkins St NE, Albuquerque, NM 87109, United States
How do I dispose of a TV in Albuquerque?
Disposing of an old television in Albuquerque can be tricky, but that's not a problem for the experts at Albuquerque Computer & Electronics Recycling Co! Even though our city won't take them, we'll do it with just a small fee. Unfortunately broken TVs cannot be recycled - so make sure your set is working before you bring it over!
How do I dispose of old electronics in Albuquerque?
Albuquerque residents, it's never been easier to get rid of your old electronics! Drop them off at our facility during business hours and you can rest easy knowing that none of those gadgets will be cluttering up landfills. By recycling with us, both the environment and your conscience will thank you!