Quigley Park has a number of milk tea restaurants, burger restuarants, and gyms we'll discuss in this short post. First, a quick introduction to the area.
Northeast Albuquerque's Quigley Park neighborhood may be found between Bel-Air and Vista Encantada, just to the north of I-40. Although the community is primarily residential, there are many restaurants and shops along the I-40 corridor. Additionally, the neighborhood's namesake Quigley Park is the perfect place to take the kids to the playground or to play catch with your dog. If you want to be close to the action but still have a calm area to live, Quigley Park is a terrific spot to call home.
Hi Boba
Hi Boba started in Albuquerque, NM in 2018 with the aim of bringing the best quality tea experience to their customers. Their restaurant is located in theQuigley Parks neighborhood and offers a wide array of toppings for additional flavor and texture such as boba, aloe vera, egg pudding, herbal jelly, or cream cheese. Drinks can also be perfectly customized to fit your own unique taste with different sweetness levels, ice levels, or hot and cold options. Hi Boba has since expanded their business in New Mexico with two other locations in Rio Rancho and Hobbs. Whether you're looking for a refreshing tea on a hot day or a warm drink to cozy up with on a cold night, Hi Boba has something for everyone.
One Google reviewer, Marley J. shared;
"Best boba in town! I usually go for a fruit tea so that's all I can vouch for but they're amazing."
Bob's Burgers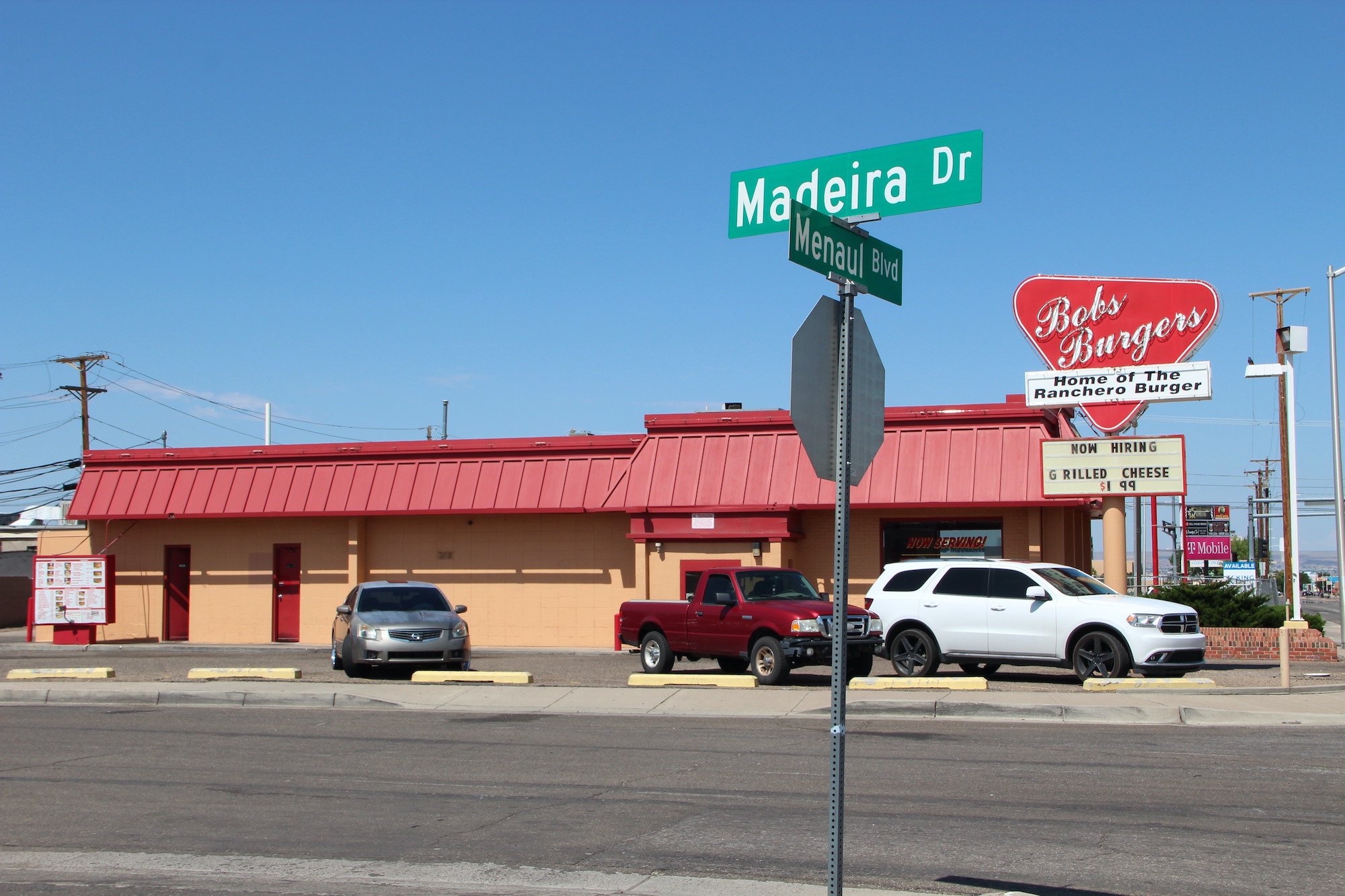 First opened in 1963, Bob's Burgers is a New Mexico staple! This hamburger restaurant is family-owned and operated, with 11 locations in Albuquerque and surrounding areas. Their menu features classics like the Ranchero Burger and the Extra Long Chile Dog! It's New Mexican food, done right. Wash it all down with a tasty drink and top it off with a Sundae! Bob's Burgers is a local favorite, especially in the Quigley Parks neighborhood of Albuquerque. NM. If you're ever in the area, be sure to check out this iconic spot!
Zonatletica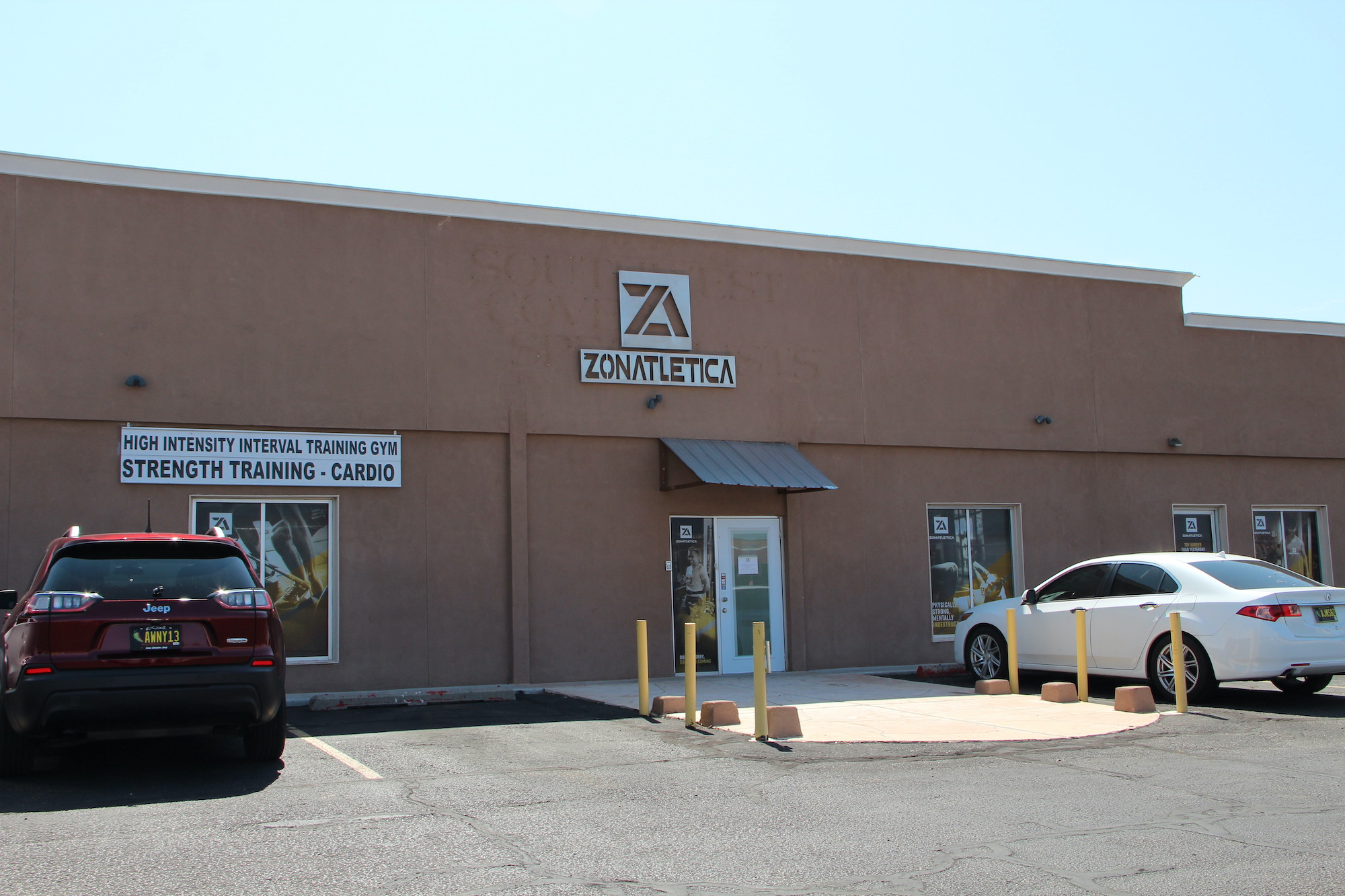 Zonatletica is a gym located in the Quigley Parks neighborhood of Albuquerque, NM. They offer a variety of classes, including Body Flow, which is a yoga-based class. Their focus is on weightlifting, but they also offer other classes such as cardio and strength training. They also have a Spanish-speaking class. The gym is clean and well-equipped, and the staff is friendly and helpful. Prices are reasonable, and they offer discounts for members of the military and seniors. If you're looking for a great gym in the Quigley Parks area, check out Zonatletica.
Driving Directions from Zonatletica Albuquerque to Albuquerque Computer & Electronics Recycling Co
Drive ​​13 min (4.6 miles)
Zonatletica
2424 San Mateo Pl NE #87110, Albuquerque, NM 87110, United States
Head north toward San Mateo Pl NE
105 ft
Turn left toward San Mateo Pl NE
59 ft
Turn right onto San Mateo Pl NE
Pass by Pizza Hut (on the right in 0.6 mi)
3.2 mi
Continue onto Osuna Rd NE
0.4 mi
Turn right onto Jefferson St NE
0.5 mi
Turn left onto Hawkins St NE
Destination will be on the left
0.5 mi
Albuquerque Computer & Electronics Recycling Co
3726 Hawkins St NE, Albuquerque, NM 87109, United States
Can I recycle a tube TV in Albuquerque?
Yes, we recycle tube TVs (CRT TVs), rear projection TVs, and newer flat-screen TVs like LED and LCD TVs. The only type of tube TVs we cannot accept is if the glass if broken or the TV is otherwise not intact.
Do you do residential recycling pick-ups?
We do not do pick-ups for individuals, only for businesses. However, it's easy to come by our recycling facility in Albuquerque and simply drop off your old TV. Or, if you happen to be a business with TVs you need to recycle, we can schedule a pick-up for those.