Car Stereo Stores, Deli, and Used Car Dealers in Pueblo Alto - Albuquerque, NM
Pueblo Alto has a number of car stereo stores, delis, and used car dealers we'll discuss in this short post. First, a quick introduction to the area.
Southeast Albuquerque's Pueblo Alto area focuses heavily on housing. Just east of the University, just west of the fairgrounds and the Expo, and just south of I-40, it is situated in the middle of numerous important parts of the city. These Pueblo Alto highlights are listed below.
Audio Express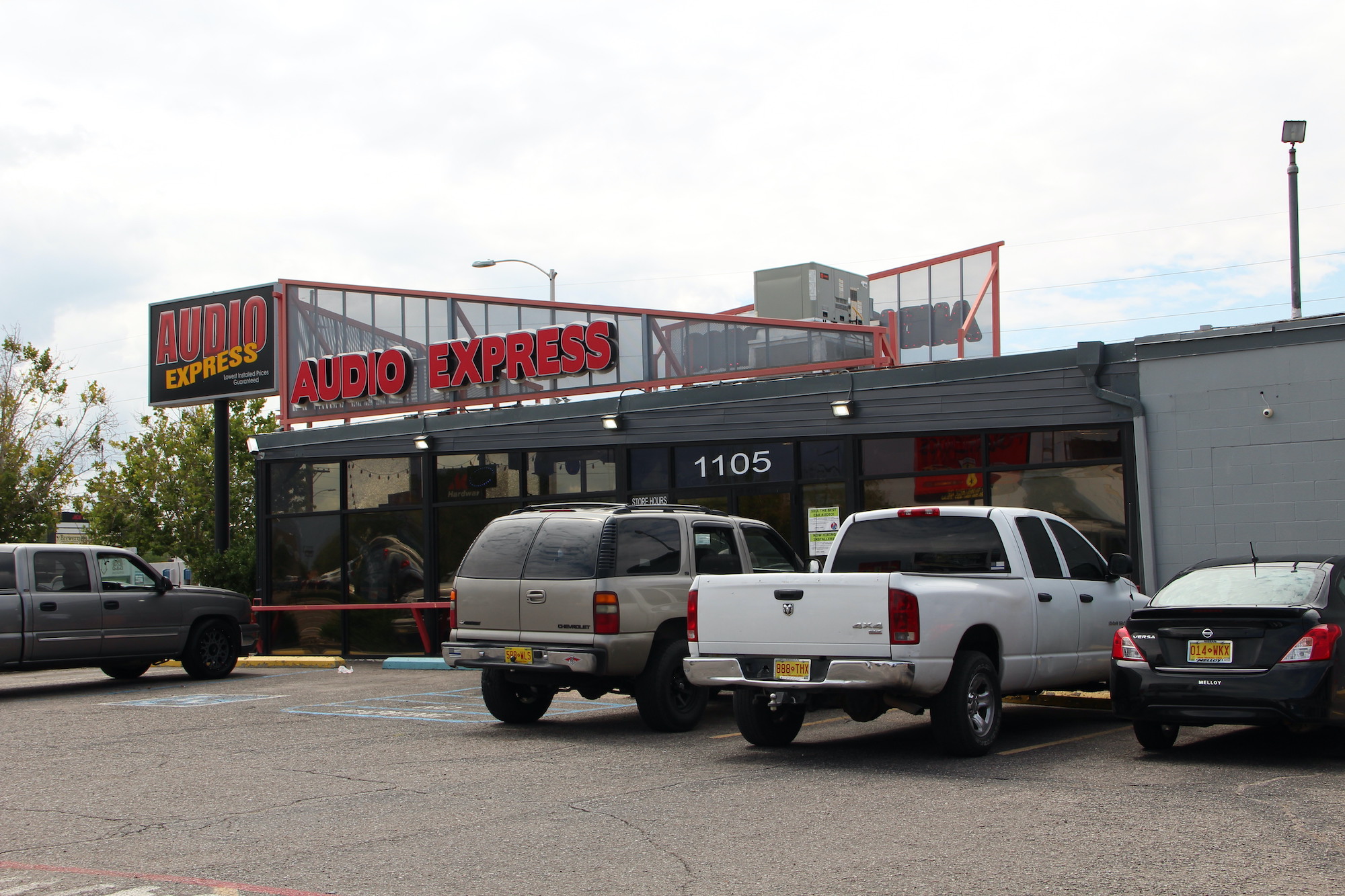 Since 1974, Audio Express has sold and installed premium brand names in their retail locations. They have won multiple national awards, including car audio store of the year and dealer of the year throughout our history. They put a lot of effort into making sure clients have a positive shopping experience. Let their helpful staff show you all the options that best suit your desired setup or price range, whether you want new speakers, an amplifier, a CD player, an alarm, a satellite radio, a new radio with in-dash navigation, a rear-seat video entertainment system, or driver safety goods.
Tully's Italian Deli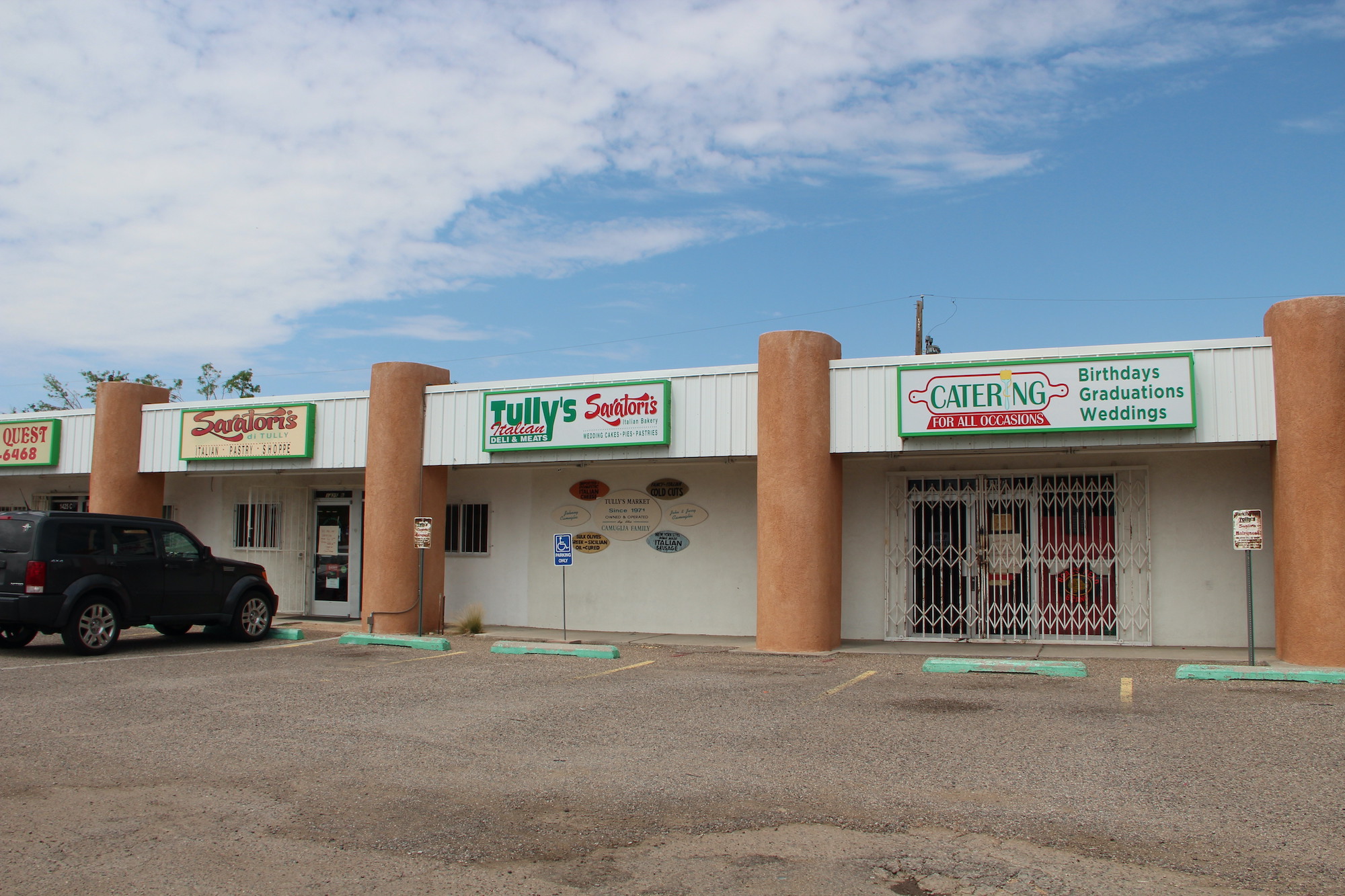 Your favorite imported pasta, olive oil, cured meats, olives, canned tomatoes, and other foods are available at Tully's Italian Deli, a neighborhood Italian deli and grocery store in Pueblo Alto, Albuquerque. Place a lunch order and look through their freezer for delicious Italian meals you can take home! They have all of your favorite Italian foods in their aisles. For freshly baked Italian cookies, pastries, cakes, and pies stop by Saratori's Pastry Shop.
One Google reviewer, Brandon T. shared;
"This was my first time trying Tully's and it was fantastic. Easy to order online and super friendly staff. I ordered the Al Pacino and it did not disappoint. The sandwich was filling and delicious. The price was reasonable and I would go back and try the other sandwiches."
Unique Motor Sports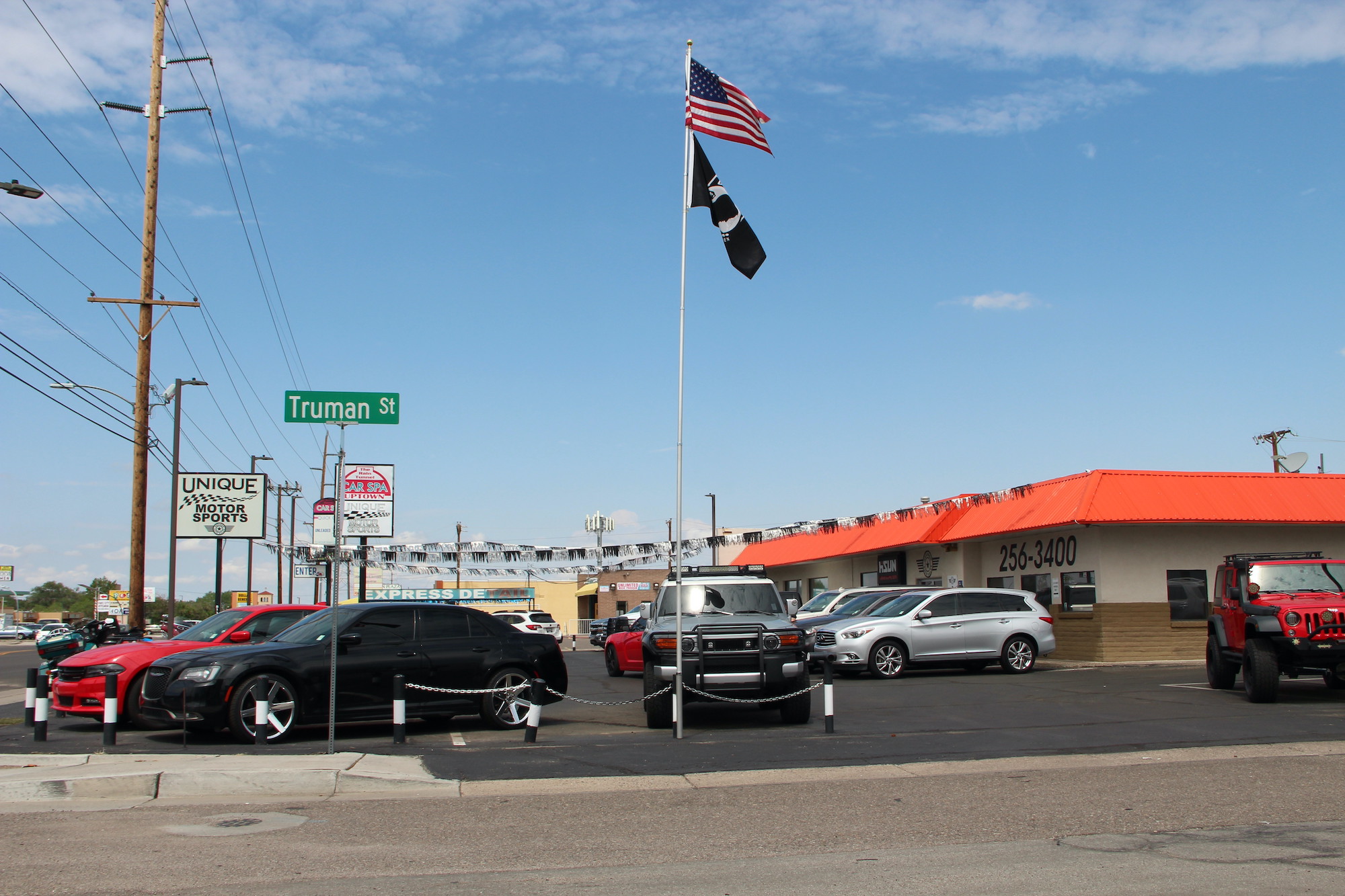 Check out Unique Motor Sports in Pueblo Alto if you're shopping for a used car and like doing business with boutique dealerships. Many Google reviews said they had a wonderful experience and readily found a fair price. And according to other reviewers, if there were any problems with a used automobile once they had it at their house, Unique Motor Sports would take care of them immediately away. The crew is modest but has a wealth of expertise in the automotive sector, both in sales and servicing.
Driving Directions from  Unique Motor Sports to Albuquerque Computer & Electronics Recycling Co
Drive 13 min (9.3 miles)
UNIQUE MOTOR SPORTS
5113 Lomas Blvd NE, Albuquerque, NM 87110, United States
Get on I-40 W from San Mateo Blvd NE
4 min (1.4 mi)
Head north on Truman St NE toward Marble Ave
0.1 mi
Turn right onto Marble Ave
354 ft
Turn left onto San Mateo Blvd NE
Pass by Starbucks (on the right in 0.8 mi)
1.1 mi
Turn right to merge onto I-40 W
0.2 mi
Continue on I-40 W. Take I-25 N to Pan American Frontage Rd N. Take exit 231 from I-25 N
6 min (6.7 mi)
Merge onto I-40 W
Street View
1.9 mi
Use the right 3 lanes to take exit 159B-159C to merge onto I-25 N toward Santa Fe
4.6 mi
Take exit 231 toward San Antonio Dr/Ellison Rd
0.3 mi
Take Ellison St NE to Hawkins St NE
3 min (1.2 mi)
Use the left lane to merge onto Pan American Frontage Rd N
0.1 mi
Use the left 2 lanes to turn left onto Ellison St NE
0.4 mi
Turn right onto Jefferson St NE
0.1 mi
Turn left onto Hawkins St NE
Destination will be on the left
0.5 mi
Albuquerque Computer & Electronics Recycling Co
3726 Hawkins St NE, Albuquerque, NM 87109, United States
Do you do residential recycling pick-ups?
We do not do pick-ups for individuals, only for businesses. However, it's easy to come by our recycling facility in Albuquerque and simply drop off your old TV. Or, if you happen to be a business with TVs you need to recycle, we can schedule a pick-up for those.
Why is there a charge for TV recycling?
As an Albuquerque electronics recycling center, when we charge a processing fee, it's to help us cover our costs for the recycling process. If we're able to sell parts to cover our costs, then we don't need to charge a fee. But TV recycling is a more involved process, and we have to pay higher prices for recycling some of the components, thus the additional charge.