Greater Gardner Offers Convenient Shopping
Greater Gardner is the ideal location for a person who values convenience. Hair salons, a grocery store, a car wash, a bank, a church, and more are all close by. It's a tiny neighborhood situated smack-dab in the center of Northwest Albuquerque, and you'd be surprised at what you can discover there.
Top Barbers in Greater Gardner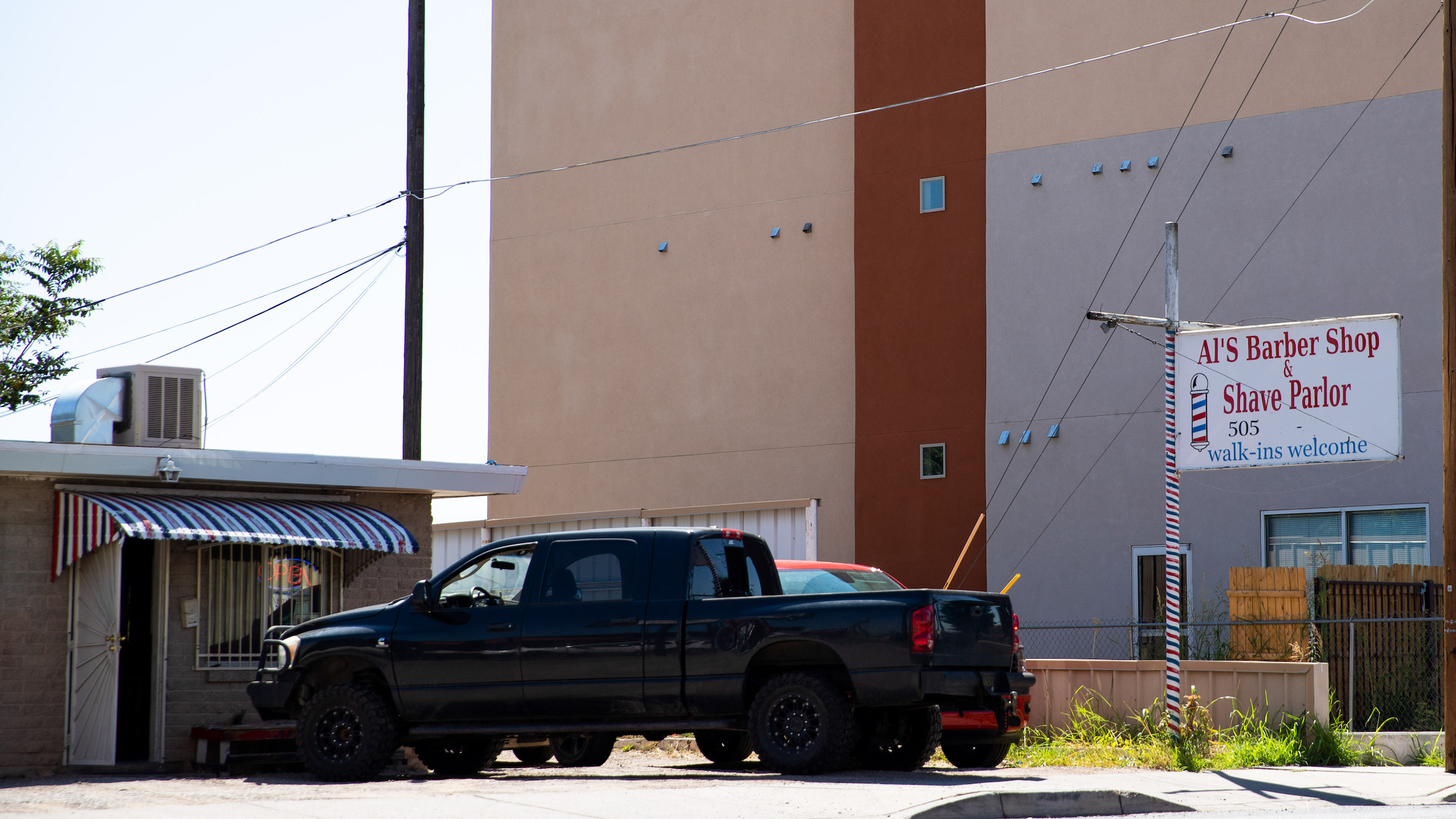 Hair salons and barbershops aren't always one-size-fits-all. Thankfully, there are several different types of barbershops in Albuquerque, and specifically Greater Gardner. Al's Barbershop is owned and run by none other than Al himself. Men's haircuts and shaves are among the services offered. Al is happy to accept walk-ins and Google reviewers praised his work, stating that he did an excellent job. One Google reviewer, Ob G., shared,
"Al is a great barber and friendly. I was a walk in and welcomed right away the wait was maybe 20 mins. Clean place good haircut and great prices I'll definitely be back to Al's Barber Shop for my next cut!"
Another option for hair cuts in Greater Gardner is Gia's Hair Salon, which is located in the Faraday Apartments. The Faraday Apartments are newer construction, and they provide contemporary living spaces. In addition, they include a number of business storefronts on the first floor, such as Gia's.
Pentacostal Churches in Albuquerque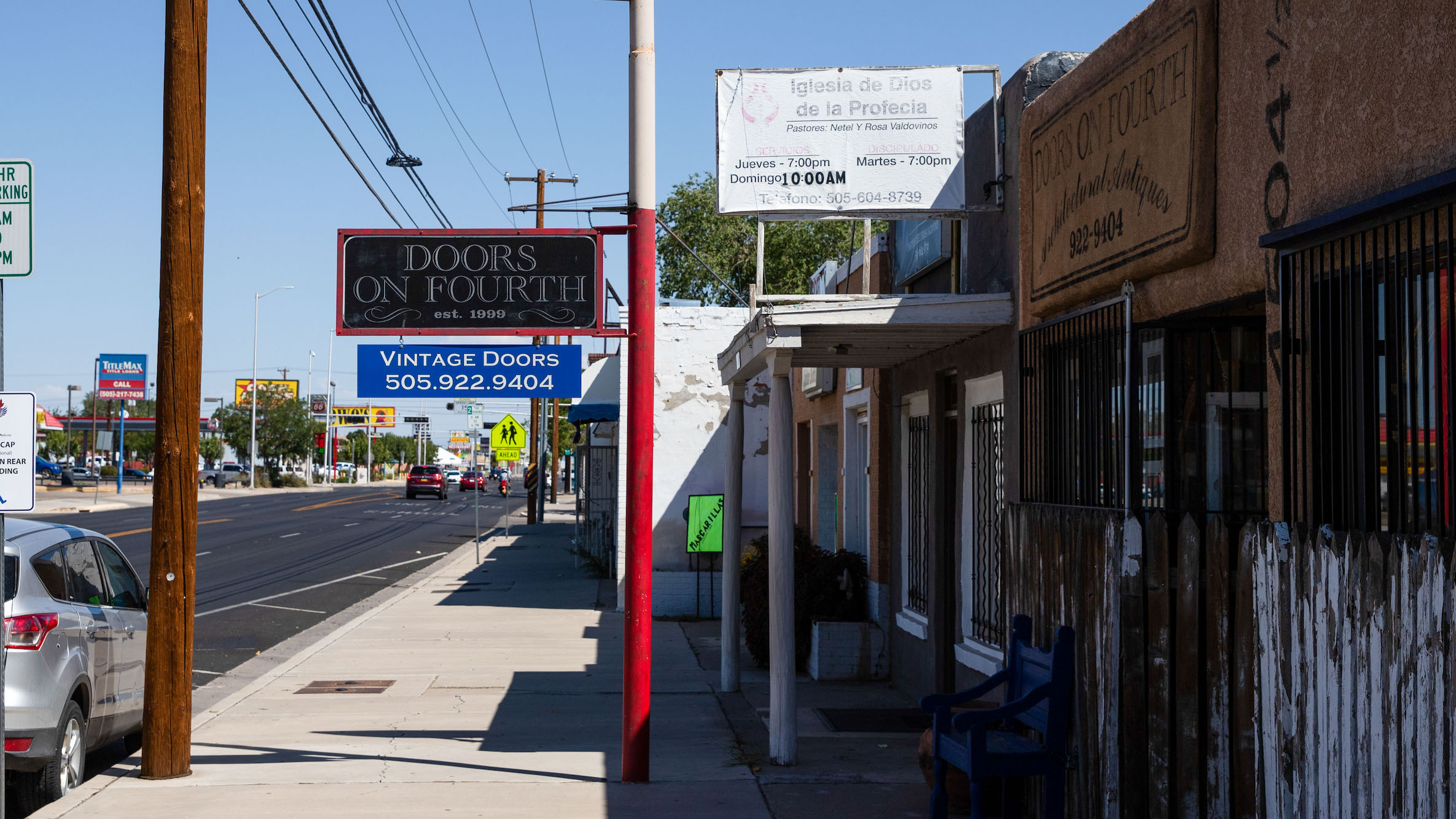 There's something earnest about storefront churches, and you'll find that in Greater Gardner's Iglesia de Dios de la Profecia. It is a small Pentecostal church where sermons are given in both Spanish and English. Although their premises are tiny, people seeking for this sort of church will discover a tight-knit group in this location. 
Driving Directions from Iglesia de Dios de la Profecia to Albuquerque Computer and Electronics Recycling Co
Drive11 min (5.2 miles)
Iglesia De Dios De La Profecia Nueva Vision
4506 4th St NW, Albuquerque, NM 87107, United States
Head north on 4th St NW toward Bellrose Ave NW
Pass by Taco Bell (on the left in 0.2 mi)
0.4 mi
Turn right after Church's Chicken (on the right)
0.2 mi
Turn left onto NM-47 N/2nd St NW
1.3 mi
Turn right onto Osuna Rd NW
2.2 mi
Use the left 2 lanes to turn left onto Jefferson St NE
0.5 mi
Turn left onto Hawkins St NE
Destination will be on the left
0.5 mi
Albuquerque Computer & Electronics Recycling Co
3726 Hawkins St NE, Albuquerque, NM 87109, United States
Do you do residential recycling pick-ups?
We do not do pick-ups for individuals, only for businesses. However, it's easy to come by our recycling facility in Albuquerque and simply drop off your old TV. Or, if you happen to be a business with TVs you need to recycle, we can schedule a pick-up for those.
Why is there a charge for TV recycling?
As an Albuquerque electronics recycling center, when we charge a processing fee, it's to help us cover our costs for the recycling process. If we're able to sell parts to cover our costs, then we don't need to charge a fee. But TV recycling is a more involved process, and we have to pay higher prices for recycling some of the components, thus the additional charge.