Supermarket, Shipping Store and Hair & Nails Salon in Bear Canyon - Albuquerque, NM
Bear Canyon has a Hair & Nail Salon, Supermarket and Shipping Store we'll discuss in this short post. First, a quick introduction to the area.
Bear Canyon Neighborhood is near Arroyo Del Oso Golf Course
"Nestled in Bear Canyon Arroyo, this 27-hole Northeast Albuquerque course is noted for its interesting topography.
Arroyo Logo
"Arroyo del Oso isn't necessarily a tough course. Its features — which include large greens, rolling fairways, three water-hole obstacles, and sand traps — meet the needs of intermediate and advanced players
"The course opened in 1965. A 9-hole addition named "Dam 9" was constructed in 1987, giving Arroyo del Oso its 27 holes.
"Arroyo del Oso's primary course is 6,545 yards Par 72 for men, and 6,015 yards Par 73 for women.
"The Dam 9 plays to a Par 36 at 3,300 yards, crossing the Bear Canyon Arroyo three times.
"In 1981, Golf Digest Magazine rated Arroyo del Oso among the top 50 Municipal Golf Courses in the nation." 
The UPS Store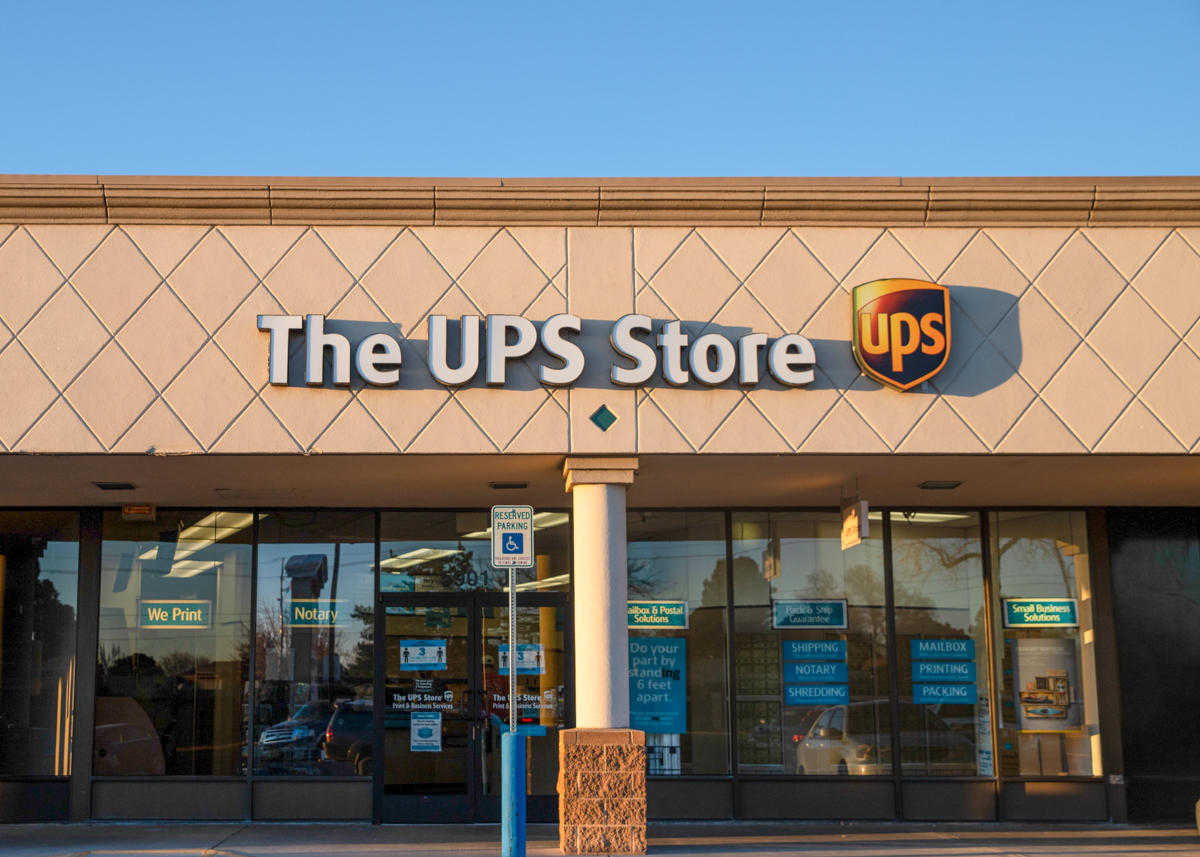 This UPS Location Hours are:
Open Monday through Friday 8amm - 6:30pm
Open Saturday 9am - 5pm
Closed Sundays
Some happy customers say:
"I went in expecting to pay for packaging. The ups guy told me to hang tight and went to the back. Turns out they had extra boxes and they said they'll cover the cost for me! It means so much that the guy went out of his way to double check to see if they can package it instead of just charging me! Talk about great service!" - Review by Dana Munguia

"Our company has been a customer of the UPS store # 4275 since 2007. Not only just for our Business but our employees use them personally for all their shipping needs, packing supplies, notary & many other services they have to offer. As we all know there are times with the US mail has delivered to the wrong address, damaged parcels or addressed wrong.It happens.  I've known Mitch and his staff for a long time. At any time the employees are professional, helpful and go out of their way to make sure you received the "Best Customer Service" and have  taken care of your need. Yes sometimes all of us have up and down days.And if I ever have an issue I will let Mitch know and we'll get it straightened out. Thank you to Mitch and his Staff!!!! We appreciate you:)" - Review by Julie Randall

"I have frequently used this UPS store and have always had excellent customer service. Recently I had two items freight shipped to different addresses. Mitch and team went above and beyond to assist….even picked up the items at my home since I did not have a vehicle in which they would fit! How great is that! I highly recommend their friendly, competent service." - Review by Bonnie Cundiff
Whole Foods Market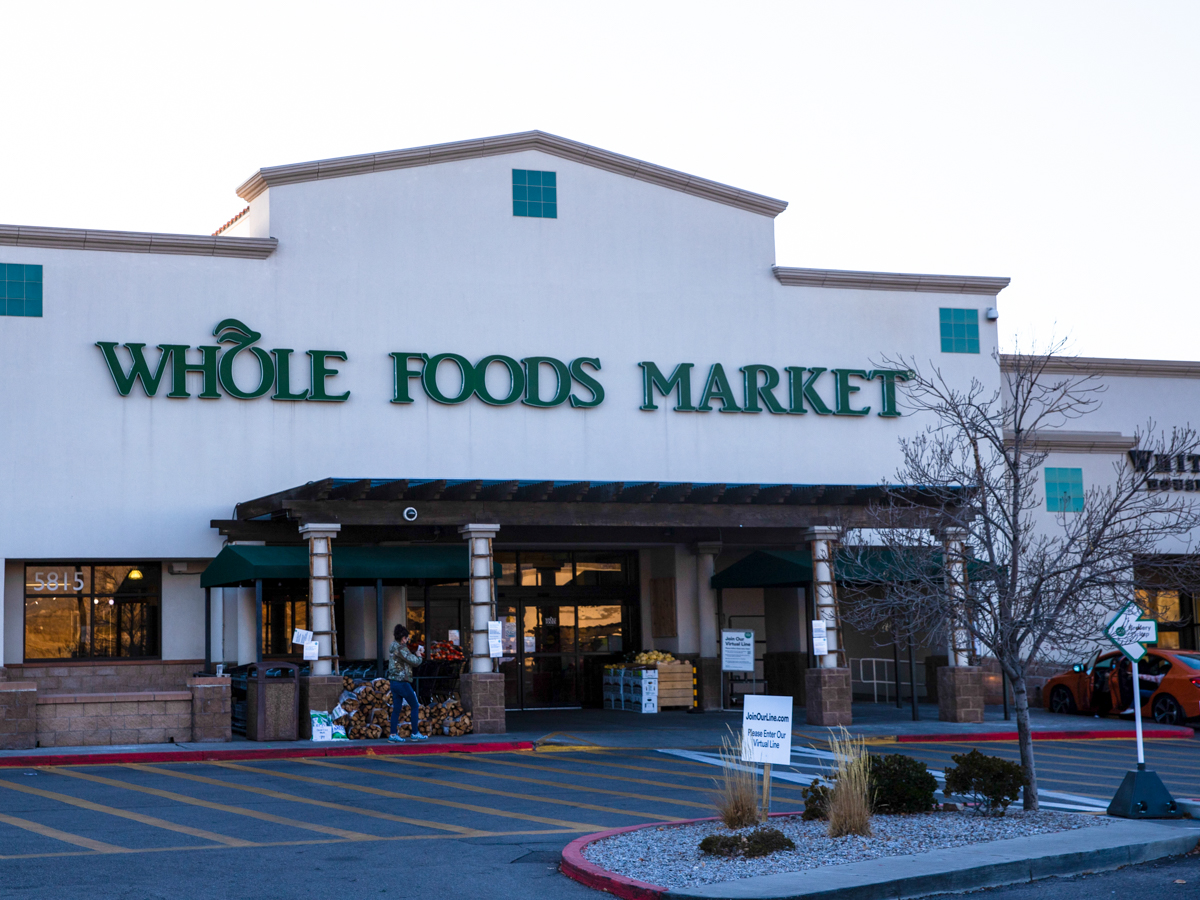 This location has a 4.3 star rating with over 1200 reviews. 
See what some customers are saying about why you should shop here:
"Usually extremely busy at any time of day. It's a well lit and well organized parking lot, but very hectic to navigate through because it's high traffic. That's slightly a deterrent for me, but doesn't negate quality of location.

The location is clean and well organized. The Staff is friendly and the foodstuffs are good as well. The bakery items are, hands-down, some of the best in the city." - Review by Dominic Sedillo

"This Whole Foods seems well run and quite clean. There is a larger variety of foods than many grocery stores around in ABQ. They are still on the expensive side of grocery stores even though they have been bought by Amazon, but who doesn't know that by now? Their veggies and fruits are yummy an dc fresh, they have a large variety of meats, fish and dairy; many from local places. They also have a vast array of in house products as well with the large food bars, bakery, sushi bar, sandwich shop, smoothie station, etc. I really like this Whole Foods and shop here often!" - Review by Kay W

"I love the expansive selection of groceries, but most things are extensively over-priced. Nevertheless, they treat their employees well and offer many high quality products. Some things can be acquired for a more reasonable price than other competitors. Also, their in-house pizzaria is amazing quality and value over most pizza chains. While there is better and healthier pizza put there, I think that whole foods pizzaria has the best quality pizza for the lowest price." - Review by Nate B
US Hair & Nails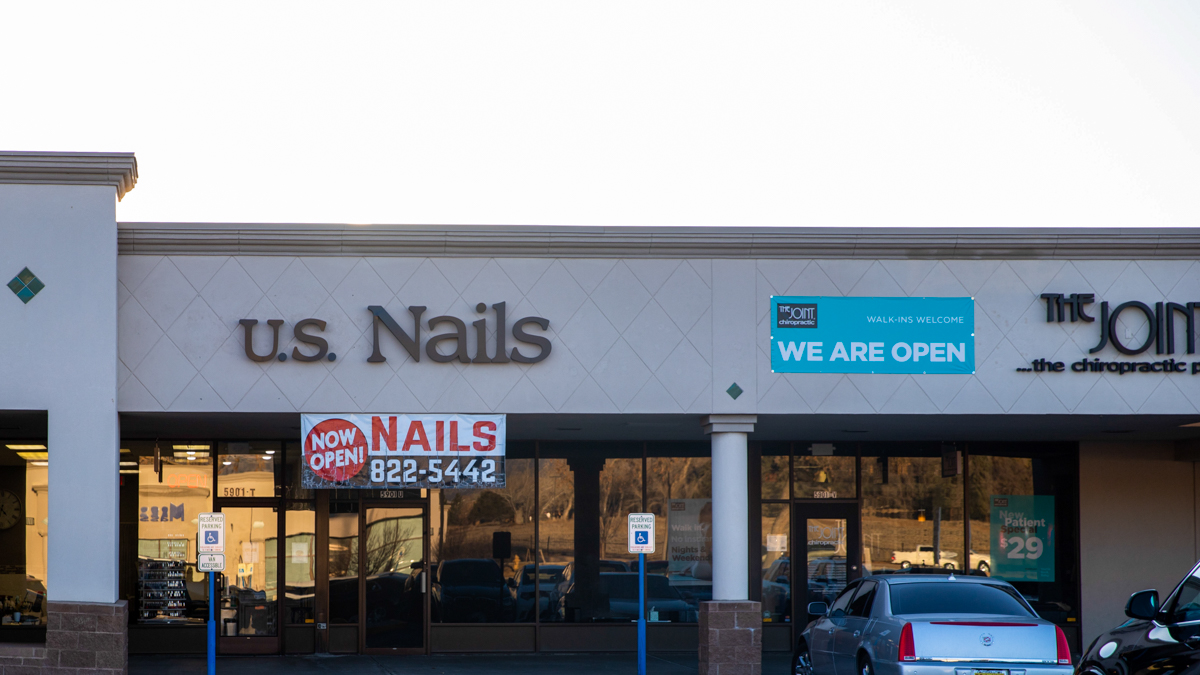 US Hair & Nails is located at 5901 Wyoming Blvd NE, Albuquerque, NM 87109
Open Daily 9am - 7pm 
See what customers are saying about this nail and hair salon:
"Best kept secret! Very chill vibe. Professional and kind. Tram always delivers a consistently good gel manicure for me. I appreciate a place where you get a consistent outcome, don't you? If you have to wait, Home Goods, Whole Foods, Starbucks and places to eat are in the same shopping center." - Review by Ashley Steinmetz

"I am so happy I found this place! I had the best pedicure I've ever had. I paid extra for their lavender pedicure and it was worth it. My nail technician was wonderful. She really took her time and made sure I had a good experience. Her nail art on my toes was perfect for the holidays! The gentleman that did my nails, I got a dip manicure, also did a great job. He gave me exactly what I'd hoped for and my nails look beautiful. I will definitely be a regular!" - Review by Adrienne Moore
Driving Directions from US Hair & Nails to Albuquerque Computer & Electronics Recycling
9 min (3.5 miles)
via San Antonio Dr NE
Fastest route, lighter traffic than usual
US Nail & Hair
5901 Wyoming Blvd NE, Albuquerque, NM 87109
Take Cubero Dr NE to Wyoming Blvd NE
2 min (0.2 mi)
Take San Antonio Dr NE to Ellison St NE
5 min (2.3 mi)
Continue onto Ellison St NE
1 min (0.4 mi)
Turn right onto Jefferson St NE
18 s (0.1 mi)
Turn left onto Hawkins St NE
 Destination will be on the left
1 min (0.5 mi)
Albuquerque Computer & Electronics Recycling Co
3726 Hawkins St NE, Albuquerque, NM 87109
Why are some items free to recycle and others have a fee?
We are Albuquerque's leading electronics recycling company, reusing old items to lessen the environmental impact. We collect metals and sell functioning parts so you don't end up with a landfill full of your stuff! Some tasks have higher costs associated with them which is why we charge an additional fee for those services.
How can I be sure my data is safe/destroyed correctly?
We are so trusted with data destruction that we regularly perform recycling pick-ups for companies all over the country. If your business requires it, be sure to ask us about our reports including a Certificate of Compliance/NIST 800-88 listing serial numbers and documentation proving how many hard drives were destroyed in accordance with government standards!